Product Details
The benefits of a steel arena include:
* Wide open, column-free space for a delightful riding experience.
* Super-fast assembly leaves traditional construction in the dust.
* Steel building prices are significantly less than wood, stone, or brick.
* Long-lasting, durable construction resists weather, rotting, mold, and mildew.
* Energy efficiency slashes your interior climate control expenses.
* Maintenance could not be easier – no painting or patching needed… ever.
* Easy and inexpensive to expand when you need more space.
* Beautiful finishes and accessories make your indoor horse arena a pleasure for the eyes.
Open type: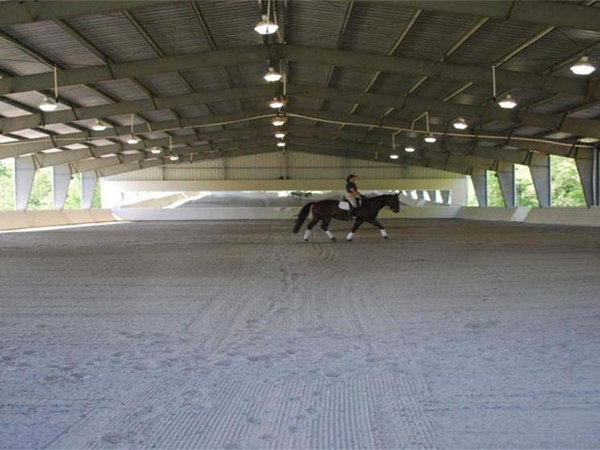 Closed type: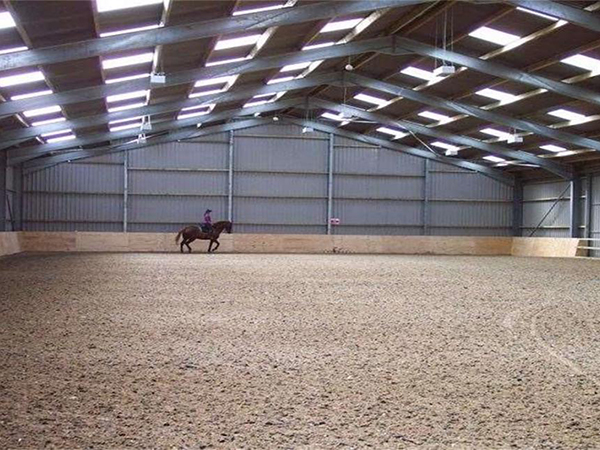 Metal Building Outlet has helped hundreds of equestrian owners with the configuration and building design challenges of their equestrian project or metal farm building.
Our extensive experience in the steel building industry allows us to offer design ideas that make your equestrian facility functional and attractive without breaking your budget.
There are many building design elements that can be implemented to achieve maximum clearances, a functional layout, cost savings and allow for future expansion. You will not find this level of expertise or service from many of our metal building "competitors