Product Details
The Prefab steel structure warehouse building comprises beams, columns, trusses, purlins, and so on. Each part is connected by welding or bolting technology. Parts are prefabricated and then shipped to the construction site to be assembled together into a complete building structure.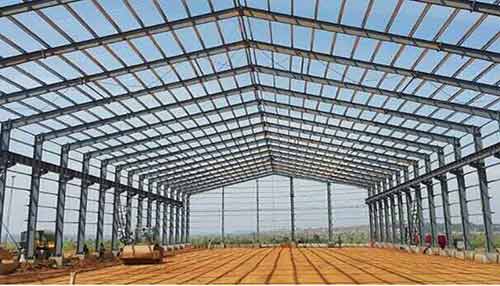 Advantages:
1. Cost-effectiveness
Steel construction has a more affordable price than wooden construction.
a. Faster design and construction process.
If your warehouse plan is submitted to a steel structure manufacturer company, the building will be pre-designed and manufactured by experts. It makes the entire process from start to finish more economical, resulting in ready-made steel construction components that are shipped directly to the worksite.
b. It has reduced labor costs.
Since the warehouse is mostly prefabricated, construction time can reduce by as much as 30% to 50% or more based on the experience level of the construction personnel. Time is money, so the faster you build, the less you spend on labor.
c. Reduce maintenance costs
Due to the low maintenance cost of the steel structure, the building owner saves on general maintenance, repair, and replacement during the entire life of the building.
2. Endurance
Steel building structures provide a level of stability, strength, and durability unmatched by traditional wood or concrete buildings. Steel structures are ideal for high-wind areas, seismic zones, and other areas subject to extreme weather conditions. For example, steel structures can resist common threats to wood, such as decay, mildew, pests, and fire. Moreover, the carefully designed steel structure is more resistant to wind, snow, and seismic activity. It is why steel structures can often be buildings that will not fall after a typhoon. Usually, when the community needs a disaster evacuation center or a place with large gatherings in case of emergency, they turn to steel-framed gymnasiums, schools, and other municipal buildings they know are resilient.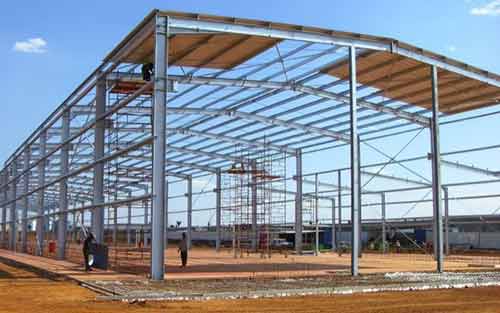 3. Clearspan
Steel construction is a cost-effective solution for large warehouse, manufacturing, and distribution applications. Steel building provides the largest architectural clear spans available in the industry, which means that you can save more work area inside the structure. This means that there are fewer structural obstacles to contend with and also that it is easy to set up large-scale industrial machines and equipment within a building, as well as vehicles and personnel moving safely throughout the structure.
4. Environmental friendly
Eco-friendliness is not just a trend. Data shows that building owners and customers who buy products and services are increasingly demanding green buildings. The steel structure is a sustainable building product because it uses recycled materials in the production stage and is 100% recyclable at the end of its service life.