Product Details
Product description
Prefab steel cow farm building is a kind of light steel structure building in cow farm, the frame of the building consists of H section steel columns, H section steel beams and C or Z section purlins. Generally there are two types of cow house according to local environment and customer requirement, one is open type, the other is close type. Usually dairy cow house is close type which has whole wall and roof, some windows on wall. this type of cow house is less affected by the environment. According to the width of cow house, you can feed one row or two rows or multiply rows cow.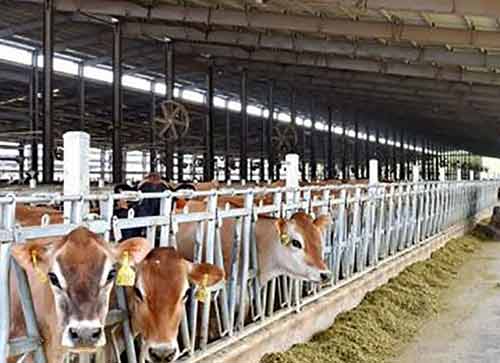 Advantage
Prefabricated steel structure cow shed s the high quality steel structure for the framework, steel sheet or sandwich panel for the wall/roof, this shed protects the cows from storm and rain, cold and warm, the cowshed can be small or large, we can customize the shed as per clients' requirements.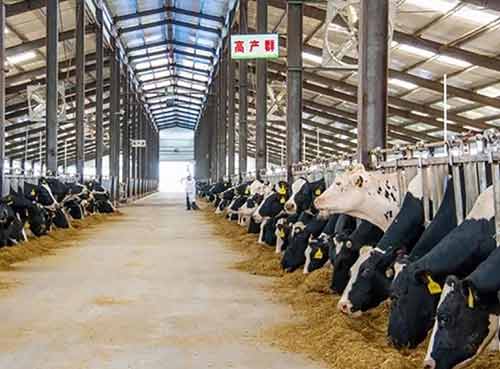 Steel Structure components introduction
H sections:
Material:Q235/QQ355
Surface: Galvanized zinc coat or two-layer of rich-zinc expoy paint
Usage: Make up the main steel structure frame
Roof sheet and ridge tile:
Color: Ral color, optional
Thickness:0.18-1.5mm
Usage: Roof or wall panels for steel structure buildings panels
We have several lines of press can produce many type of corrugated sheets
Sandwich panel/cladding panel
Made up by two PPGI surface sheets and core material
Classification as shapes: Wall panel and roof panel
a. Wall panel: one side is PPGI corrugated sheet, another side is plain PPGI sheet or both sides are small wave sheets.
b. Roof panel: top side are PPGI corrugated sheets, another side is plain or small wave sheets.
Classification as core materials: EPS sandwich panel, Rockwool sandwich panel, PU/PIR sandwich panel, etc.
Applications: Fire protection and warm insulation
Advantage: Removable, light weight and easy to installed
C/Z purlins
Material: Q235/Q355
Surface: Galvanized zinc coat
Classification: Z purlin and C purlin
Applications: For supporting protection structure, panels